Have you ever experienced those hot and humid Parisian summers? We certainly have, and they are marvelous, filled with flirts, wine, long walks, and bold outfits. Inspired by the small details and "moments between moments" of summers in Paris, Lorina Balteanu created a summer jewelry collection, consisting of bright and bold semiprecious stones and elegant freshwater pearls. Let's have a look at some of those beautiful pieces.
Giovanna pendant is certainly the highlight of the collection. It offers a necklace of freshwater pearls and multicolor vitral glass all interlaced with semiprecious stones, using Lorina's frivolite technique. Giovanna showcases its exquisite curves and beautiful shades, translucent materials, and its power and elegance in one piece.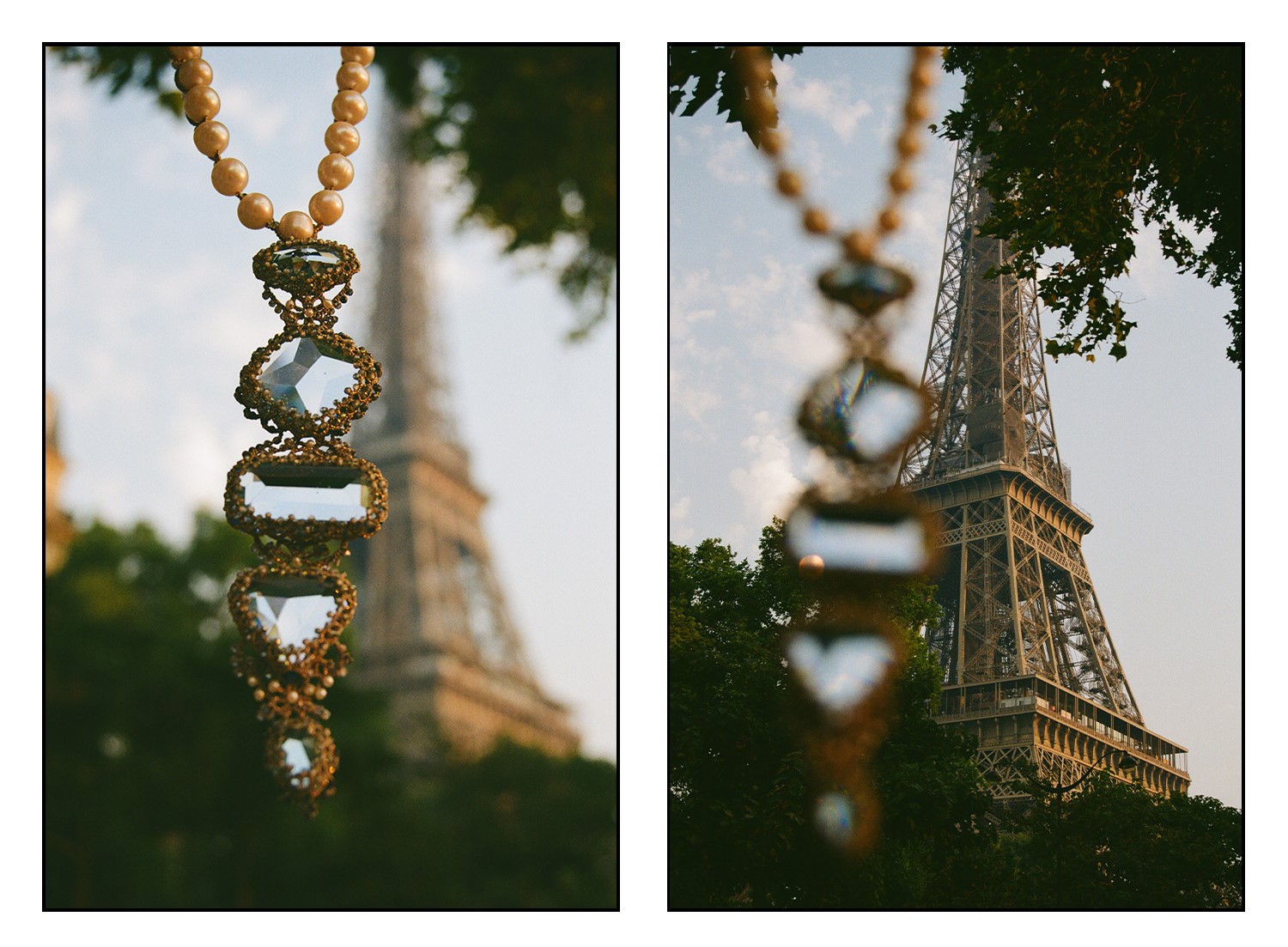 Giovanna is available in multiple color & stone combinations. You can choose from Emeralds, Topaz, Ruby, Grenat Mandarin, Sapphire, and custom combinations. Each piece of the Giovanna pendant is unique and depending on the variation, its stock is limited to between one to three items. Below, you can see our Ruby Giovanna, while scouting for the best Crème Brûlée in Paris, as well as Sapphire Giovanna on a coffee break in Jardin du Luxembourg.
'Moona' earrings are a gem of Lorina Balteanu's summer collection. Delicate, diverse, and alluring, Moona earrings are crafted with labradorites, grenat, tourmalines, pink tourmalines, spinelle, and emeralds. The cherry on top is a beautiful freshwater pearl, emerging from handcrafted tatting lace. You can pick your best match out of six variations presented, from light to dark shades.
So many heart eyes, so many glances and touches. Malta Pendant stole a lot of hearts this summer. Available in ten(!) variations, it offers all imaginable color combinations: deep and dark, colorful and bright, natural and elegant. This summer, you can wear Malta on your active city adventures, long beach walks, or peaceful days in the countryside. It will complement any look, nevermind the occasion.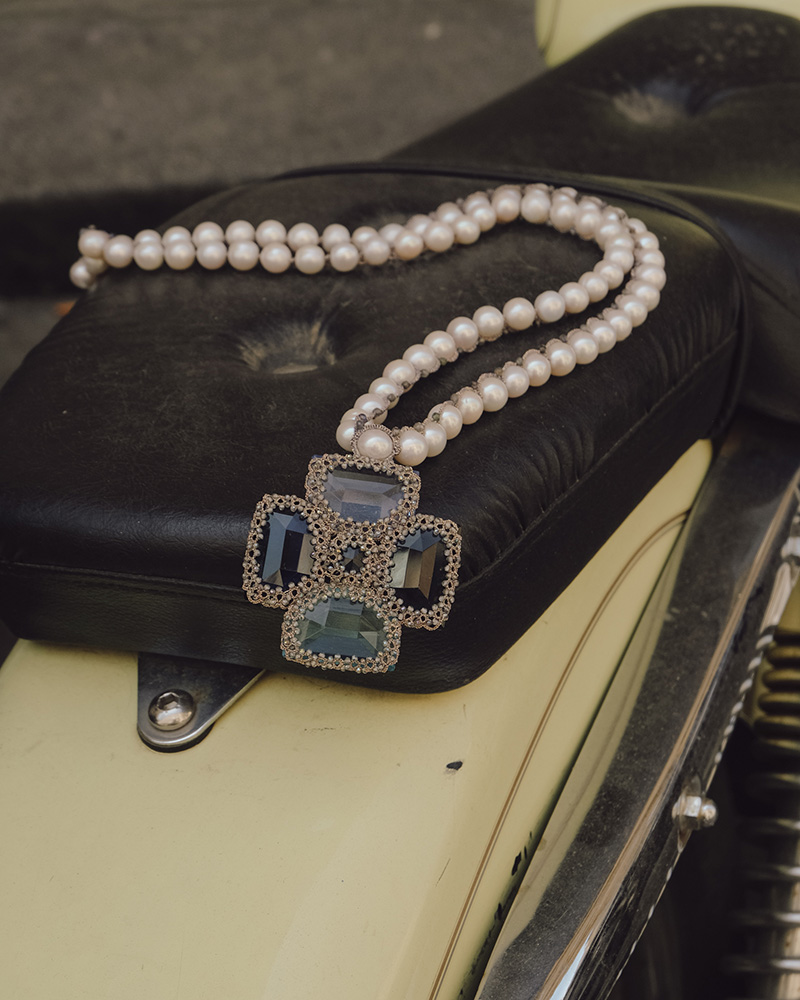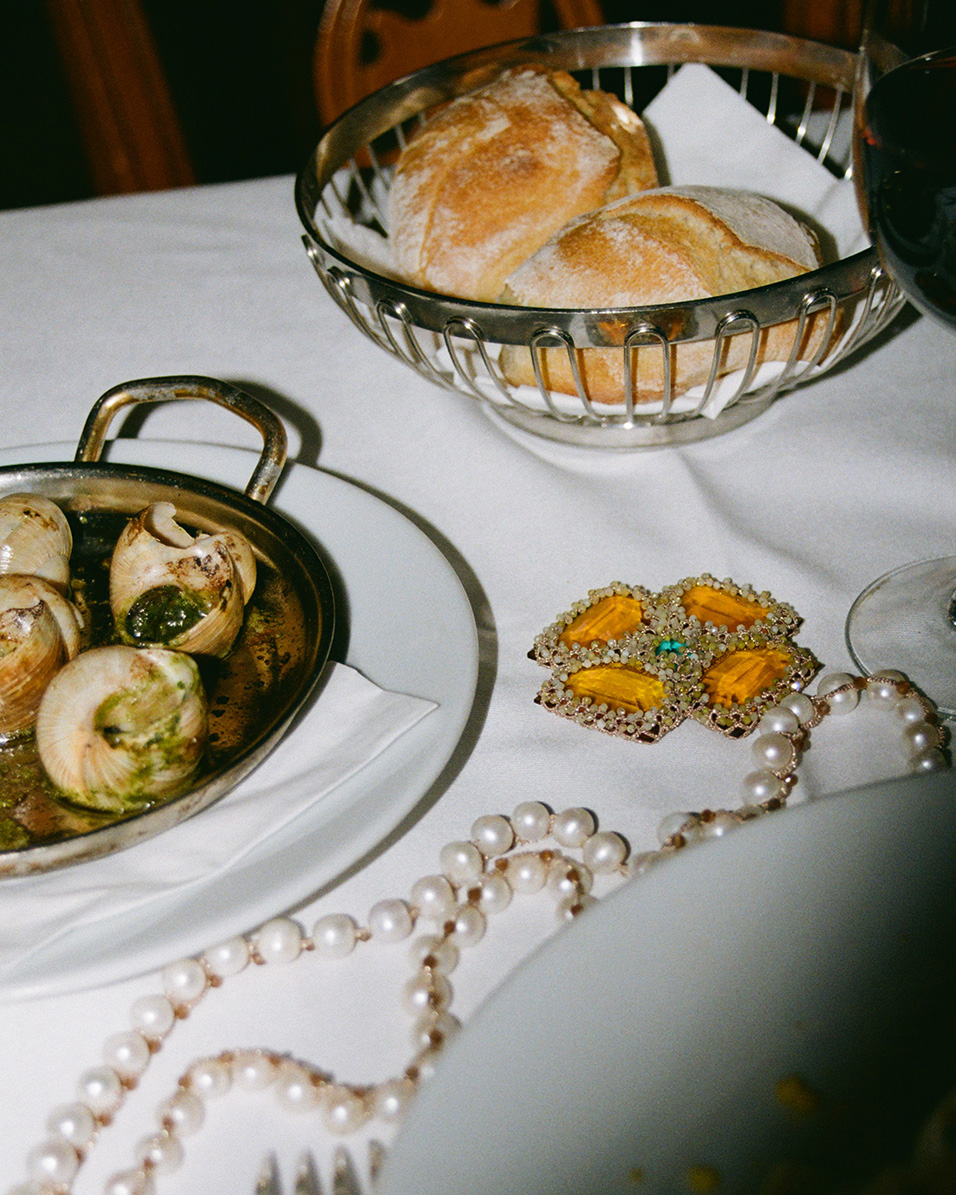 A range of Rozalina bracelets showcases Lorina's famous frivolite technique in the best light. If you want to appreciate this old French technique, Rozalina bracelets should be your go-to choice. Handcrafted, elegant, and exquisite, these bracelets were made for the summer. Available in five shades & stones combinations, the colors vary from natural to bright.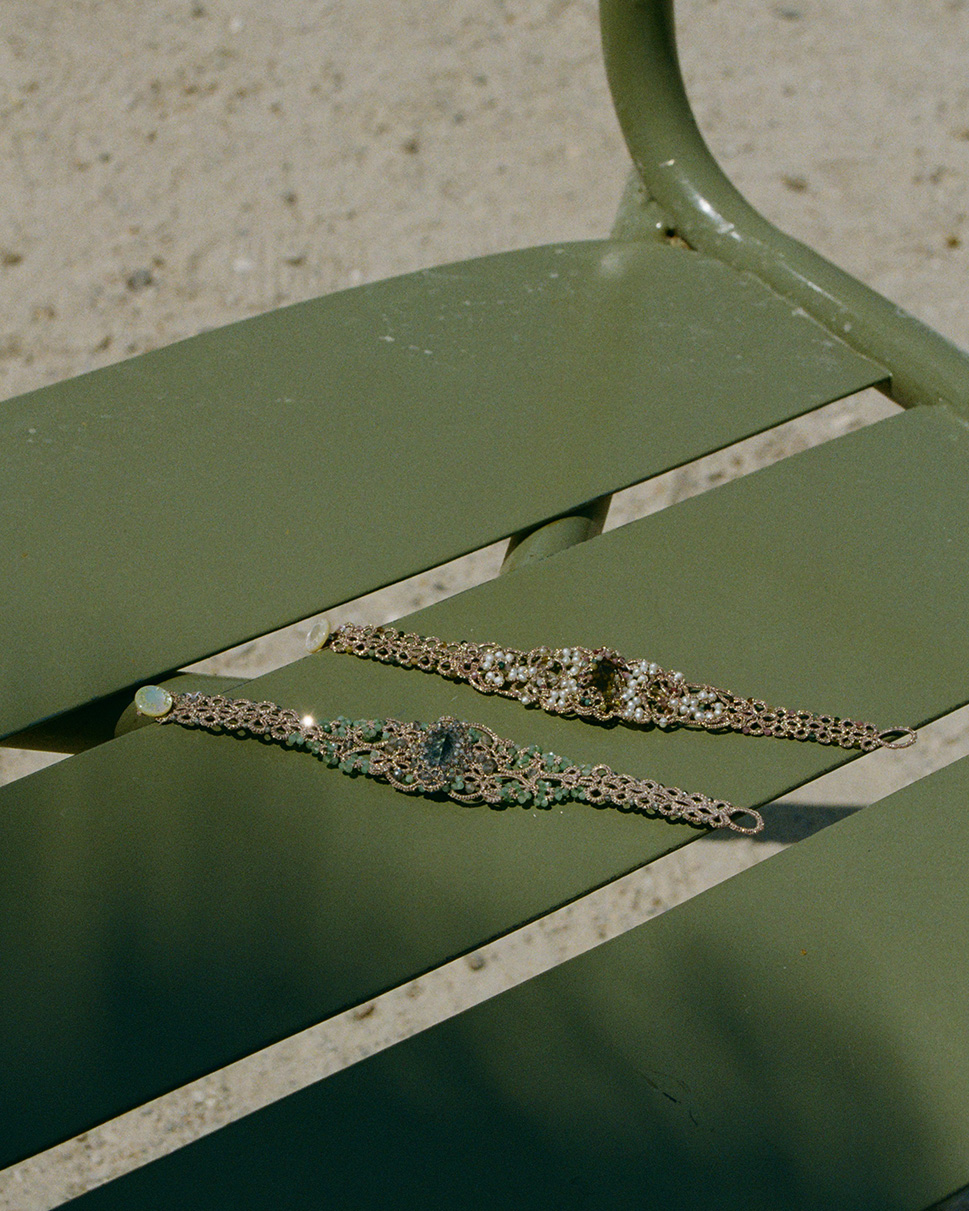 This article offers a quick glance at the summer collection of Lorina Balteanu. Following the link below you will observe our full summer collection, consisting of earrings, bracelets, pendants, and necklaces. Explore these and other handcrafted jewelry pieces of Lorina Balteanu. And, remember, we offer free shipping on orders above €500.